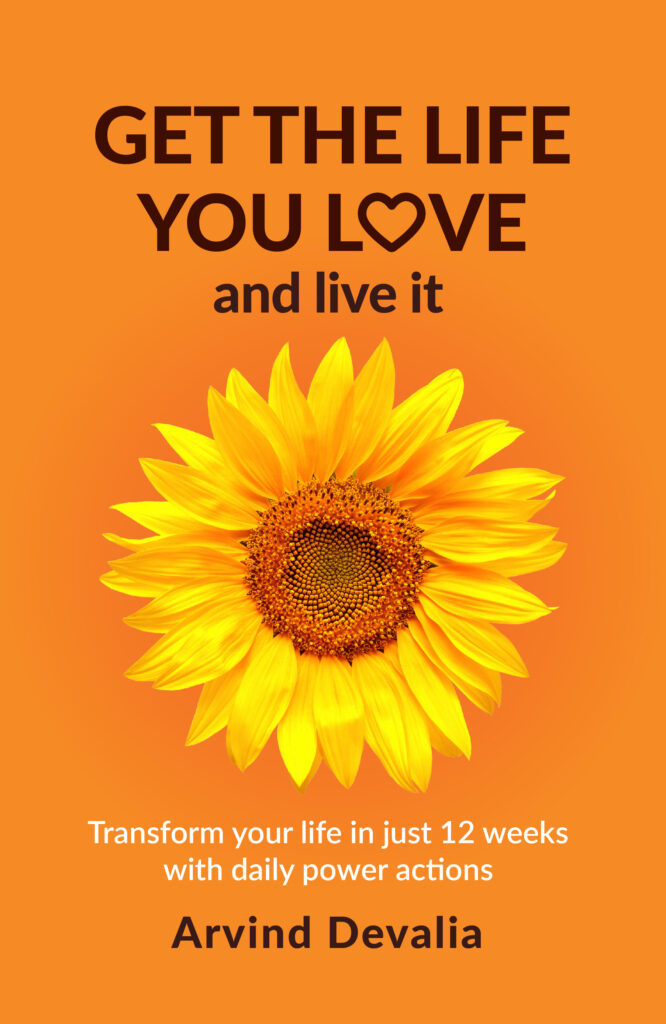 A Powerful Guide to Creating the Life of your Dreams
Transform Your Life in Just 12 weeks With Daily Power Actions
If you are stuck in your life without focus and direction, and feeling lost about how to change your situation, then wait no longer!
This life-changing book is packed with deep insights, simple steps, and powerful actions to transform your life in just 12 weeks.
• Become crystal clear about your purpose, vision, and values
• Develop an inspiring, exciting, and achievable master plan for your life
• Boost your mental health, and become the healthiest and fittest ever
• Wake up each day with a deep sense of gratitude and appreciation
• Create the type of deeply loving relationship you always wanted
• Become action-orientated, results-focussed, and excellent at whatever you focus on
• Simplify and declutter all areas of your life, enabling you to be light and care-free
• Create positivity and high vibes all around you everywhere you go
• Find and do the type of work that makes you thrive and come alive
• Raise your self-esteem and confidence, so you always feel good about yourself
• Improve all your key relationships and make them fun and harmonious
• Cultivate a heart-centred approach to life
• Adopt a fierce make-it-happen mindset
• And much more!
YOU too can Get the Life you Love – and Live it
"This is an inspiring, practical, must-have companion for your life, with lots of honest, personal and human anecdotes from Arvind, and possibly one of the few self-help books you will ever need" – Mike Southon, Financial Times Columnist and Best-Selling Author
"Get this powerful guide to rapidly transform all areas of your life. Take action daily and watch the magic unfold. The perfect gift for you and your loved ones" – Amit Sodha, Award-Winning Mindset and Relationship Coach
"Great book…shows how just a few changes can make a HUGE difference! Easy to read and follow, well-structured and once you start reading, you won't be able to put it down" – Kavit Haria, Entrepreneur and International Speaker
"Arvind has done a thorough job of outlining the steps to your happiness and success." – Nick Williams, International Speaker, and author of various best-selling books, including "The Work We Were Born To Do".
"Fresh, fun, and extremely user-friendly guide to help you make massive changes in your life. An ideal gift for your friends, family and yourself." – Tanuja Desai Hidier, best-selling author of "Born Confused".